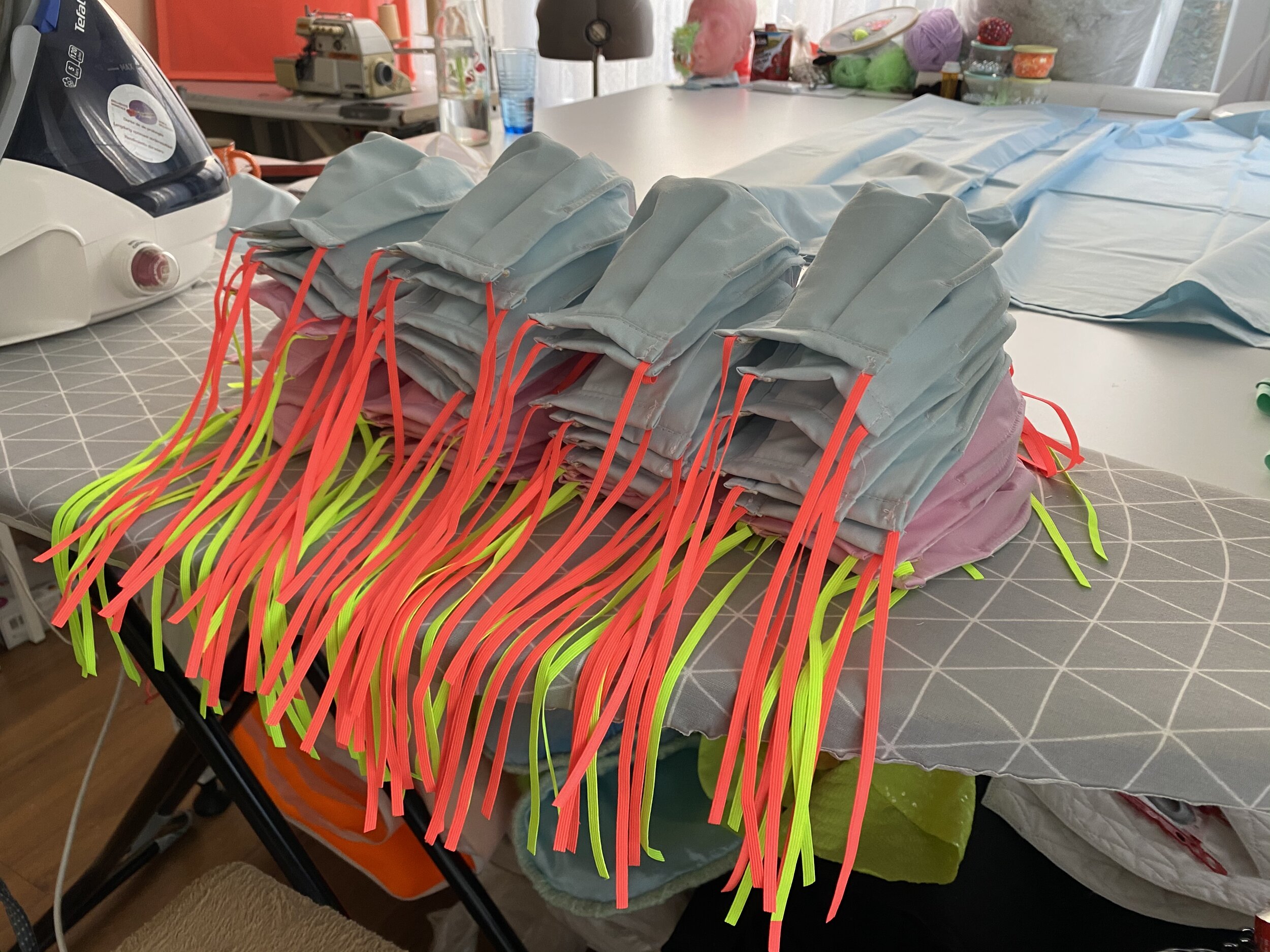 SEWING MASKS FOR HEALTH WORKERS
As times are hard right now for many of us, I am asking for anyone able  to contribute to the selfless and risky job that healthcare workers are  doing in the trenches to protect all of us against the deadly COVID-19  virus. Let us all show that we support them and we are thankful for what  they all do for all of us. Anything helps! If you cannot donate, please  share!
These reusable masks are made with hypoallergenic  vacuum bags and 100% cotton fabric. Also, rubber wire has been added at  the nose bridge to enclose the mouth and nose as much as possible. Spray  with disinfectant to clean. Though these masks do not equate to that of  the N95 masks, it is better that health care workers have some form of  protection than to be left with nothing while they fight this battle.
We  all have a loved one out there working in the front lines or know  someone affected by the virus, and they need our help now. This is a  team effort.
All donations go to materials and shipping to help Health Care Workers.
If  you or someone you love has an immunodeficiency and does not have  access to a mask, please let us know as well. Helping those who are at  risk also helps healthcare workers not get overwhelmed.
Stay Safe, and Stay Home.