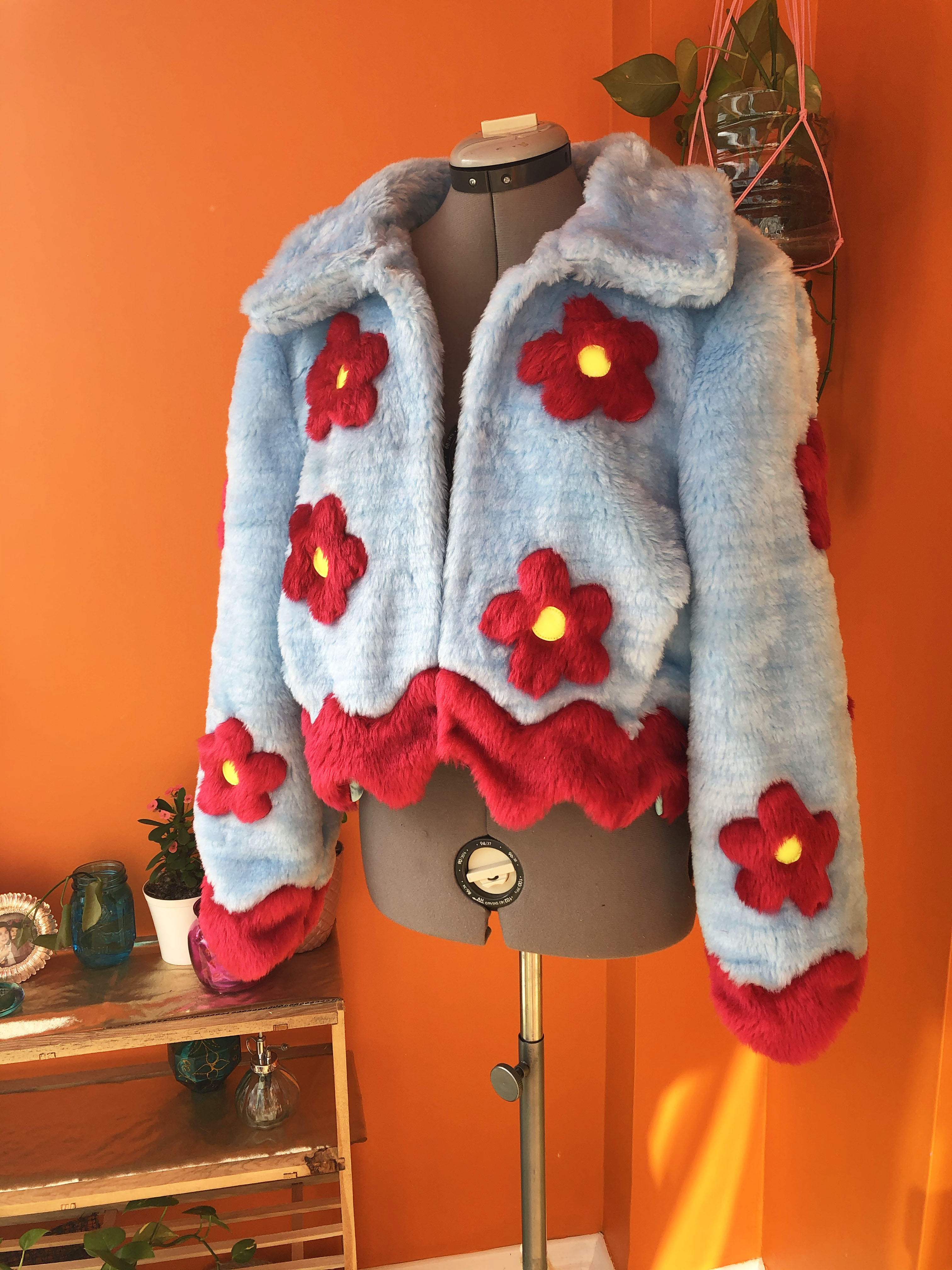  
Baby Blue/Fushia Flower Coat
Babu Blue/Fushia Fur Coat
Faux Fur. Hook and Eye Closures. Pockets.
___________
SMALL
Bust: 21 inches
Waist: 20 1/2 inches
Jacket Length: 20 1/2 inches
Arm Length: 23 5/8 inches
MEDIUM
Bust: 22 inches
Waist: 21 1/4 inches
Jacket Length: 21 5/8 inches
Arm Length: 24 7/8 inches
LARGE
Bust: 22 7/8 inches
Waist: 22 inches
Jacket Length: 22 inches
Arm Length: 26 inches
___________
This is a made to order product! Please allow 1-2 weeks for production :
-Free Shipping-
Ships with 2-3 day shipping. Message for questions.

**** No returns, make sure you give the correct address when purchasing. We are not responsible for lost items after they are shipped...

Due to new COVID shipping protocols to the UK, our regular service with DHL does not comply. Therefore, if you are purchasing from the UK, you will be asked to pay an additional $8 after you have placed your order. Your order will be shipped with FedEx (1-3 delivery).
The product details has not been entered.